Sending medium to high volume of emails and having them land in the inbox can be difficult. A whole industry with a number of email sender services (SMTP providers) specialized in delivering emails exists to facilitate the inboxing of emails. Although sending emails directly from within your self-hosted email platform is possible, it may not be the best approach. This article will explore how the Simple Mail Transfer Protocol (SMTP) is used for email delivery, what SMTP providers do, why using SMTP providers can be a better choice, the criteria for choosing an SMTP provider, and briefly go over a few of the SMTP providers.
This conversation is mostly geared towards marketing emails but most of the points apply just as well to transactional emails.
This article is the last of a series in which we explored how to decide when to self-host or use a SaaS for email marketing automation, the components needed to self-host an email marketing platform, how to choose a VPS provider to run the software, and this article exploring SMTP providers.
What is SMTP?
SMTP stands for Simple Mail Transfer Protocol. It is the protocol for sending and receiving emails over the internet. SMTP is responsible for transferring outgoing emails from an email client or application to an email server for delivery to the recipient. It enables the communication between email servers to route and deliver emails to their intended recipients.
Back in more innocent times, a recipient server would assume that the sender of the emails was indeed who they said they were, and were reasonable in sending email to a particular email address. Similarly a sending server assumed that the request to send an email was legitimate and would be honored. In the present era, in which unsolicited email (UCE), spam, scams, phishing attacks, and other abuses of all kind have become a concern, both the sender and recipient email servers employ measures such as limits, restrictions, and other advanced mechanisms such as domain name authentication to validate the legitimacy of the email transaction. This system is intended to combat abuse while permitting legitimate emails to be delivered.
This is why sending high volume of emails and having them delivered in the inbox is hard.
Understanding SMTP Providers and What they do
SMTP service providers are third-party services specializing in email delivery that assists you in sending emails to your users in a reliable manner. They have teams of experts whose only focus is email delivery.
SMTP providers offer several benefits over traditional email hosting, including improved scalability delivering high volumes of emails for their clients, providing robust email infrastructure, and better security. They help clients avoid email deliverability issues, such as emails landing in spam folders, being blocked, or not being delivered at all.
SMTP relay providers offer easy integration with popular email marketing tools, such as Interspire, and have advanced features that enable clients to track emails, track bounces, subscribe to feedback loops, and monitor spam reports.
While SMTP providers offer many advantages, there are also some potential drawbacks to consider.
Why not just use the email infrastructure of your ISP?
Most ISPs will outright block direct SMTP communications or will severely limit the number of emails per day that can be sent through their infrastructure.
The corollary to the above is that the resources will be shared across all the ISP's clients. How is that different from the SMTP providers – you ask? ISPs do not specialize in email delivery. ISPs will usually not sport the teams of experts dedicated to constantly monitor and improve the reputation of and deliverability from their email infrastructure. This is not a reflection of the ISPs being bad, it is that email delivery is simply not their bread and butter.
Choosing the Right SMTP Provider
A number of criteria come into play when evaluating an SMTP relay service provider and determining which one would offer the best solution to your business needs. Some of the main ones will be examined next.
Reliability
Reliability is a critical factor when it comes to choosing an SMTP service provider because it determines whether your emails will be delivered or not. If your SMTP provider's servers experience frequent downtime or outages, your emails simply won't be sent.
Deliverability Rate
One of the most integral aspects of email marketing is having your email messages delivered to the inbox of your intended recipients, often referred to as email deliverability or inboxing. SMTP providers are designed to maximize deliverability. In choosing an SMTP provider, identify how they handle deliverability and manage the factors impacting it (reputation, bounce notifications, feedback loops, spam complaints, etc.)
Scalability
High-volume senders may need to prioritize scalability when selecting an SMTP provider. For lower volume senders, it may not be as critical, but should consider an SMTP provider with flexible plans that can accommodate their current email sending volume as well as handle future growth. Starting with an affordable plan that can be upgraded as needed to more emails per month later may be more convenient than switching providers altogether.
Metrics Tracking and Reporting
Metrics such as bounces and spam reports are critical to ensuring the success of your email marketing campaigns. Reporting that can be automatically processed by the email marketing platform is essential. By addressing any issues identified through these metrics, you can improve the deliverability of your emails, maintain a good sender reputation, and increase the effectiveness of your email campaigns.
Budget and Other Costs Factors
Sending bulk emails is a very cost effective proposition compared to other marketing channels. Nonetheless, the prices and features included in those prices can vary widely from email provider to email provider and from plan to plan. For example the base price of some providers may include dedicated IPs by default, while for other providers it may be available only as an add on or as part of their premium service.
Compliance with GDPR and Other Regulations
If any of your recipients have a nexus where the General Data Protection Regulation (GDPR) your SMTP provider must be GDPR compliant. Clearly this applies to other applicable regulations such as ACMA (AU), CASL (Canada), CAN-SPAM (USA), et al. The reach of each set of regulation can be different based on storing, processing, and the context of the data. Note this is not legal advice, please seek appropriate counsel.
Email Authentication
Email authentication is sine qua non in email delivery today. Setting up DNS records for SPF, DKIM, and DMARC are crucial for proper authentication. Reverse DNS configuration is also important. Although most of this setup will likely occur outside of the provider they should provide a simple way to gather the required information to add the necessary domain records.
Ease of Configuration and Integration
Configuring, using, and integrating the SMTP service should be relatively easy.
Customer Support
Irrespective of how easy a provider is to set up and integrate, there may be times when an issue will crop up that requires reaching out to their customer support. Knowing that customer support is easily reachable and knowledgeable can be a significant source of peace of mind.
Select SMTP Providers
The following are some suggested SMTP providers that can help you with your email deliverability needs.

Mailgun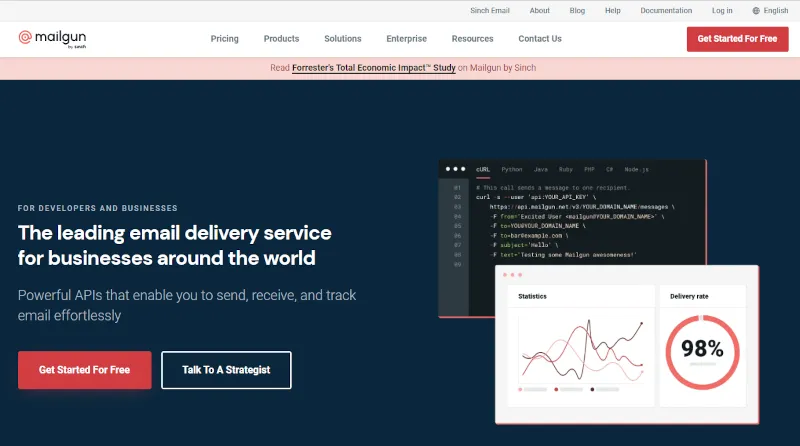 Inboxroad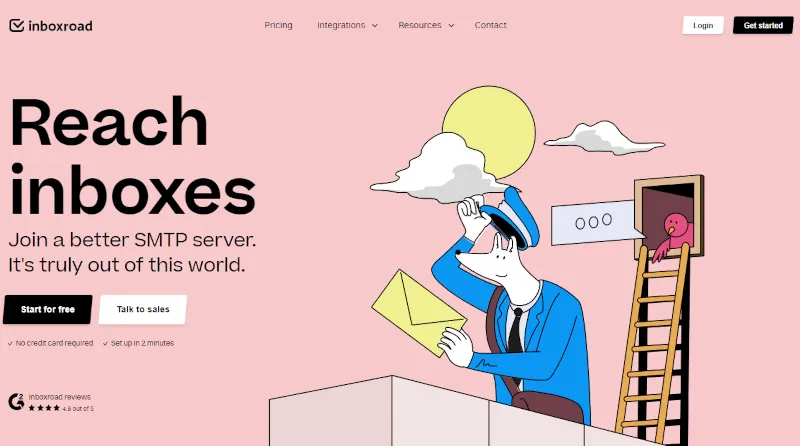 Mailtrap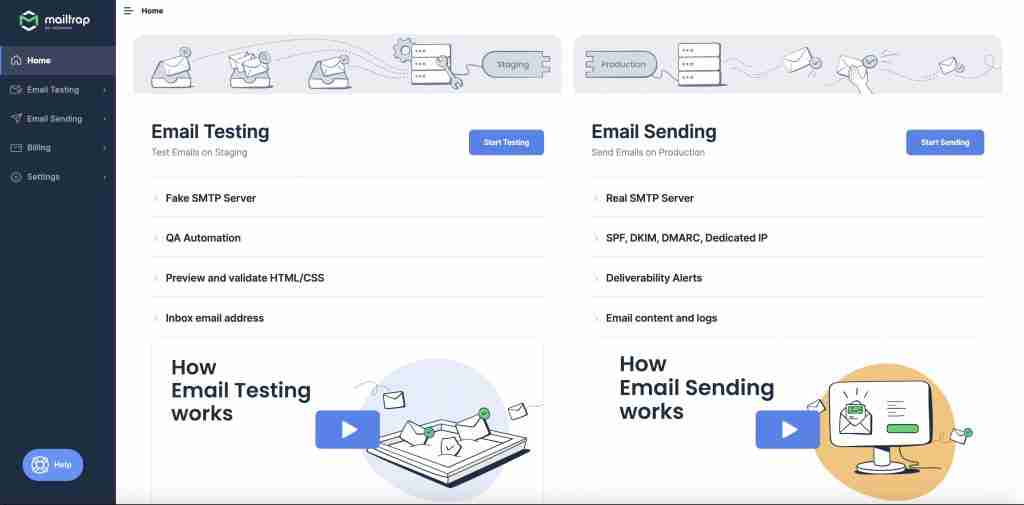 Mailtrap is an email delivery platform for businesses and individuals to test, send, and control their email infrastructure in one place. Mailtrap email sending feature offers reliable and hassle-free Email API/SMTP Service to deliver emails to your recipients just in time.
Features: Smooth and secure setup, actionable in-depth analytics, 60-days of email logs, deliverability alerts.
Pricing Plans: Mailtrap's pricing model is volume-based, and paid plan starts at $10.00 monthly for 10,000 emails

SocketLabs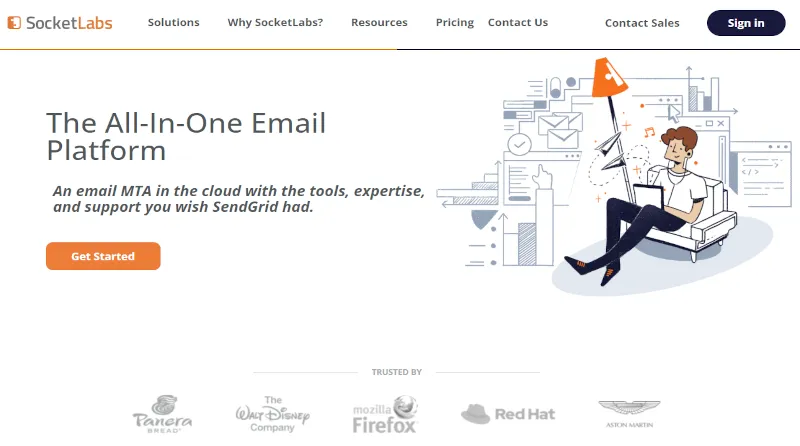 AWS SES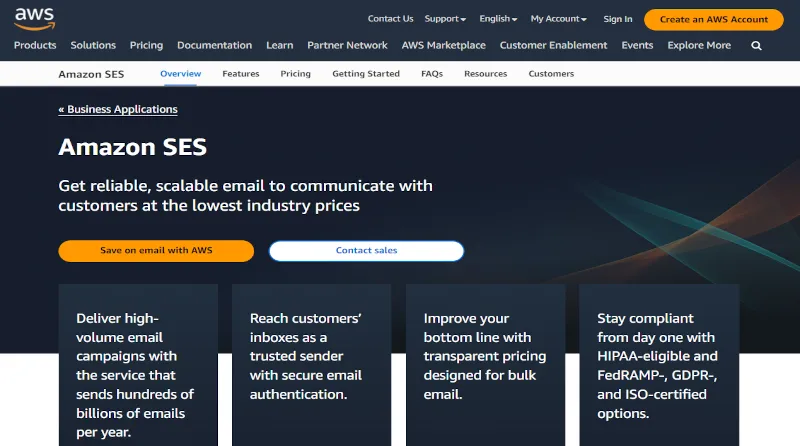 Postmark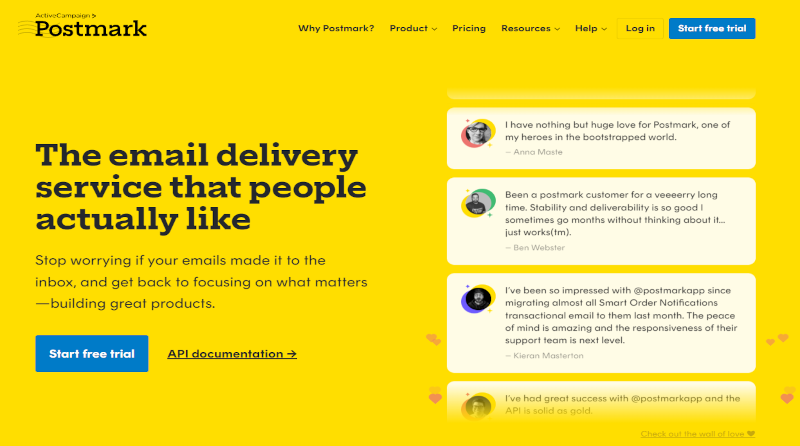 SMTP2GO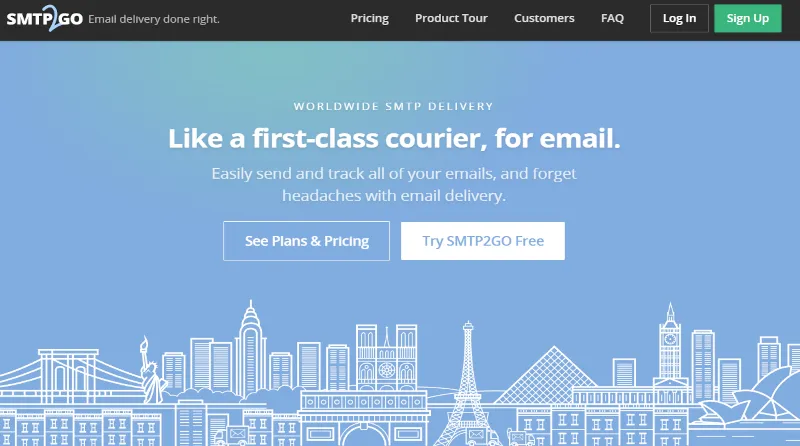 DuoCircle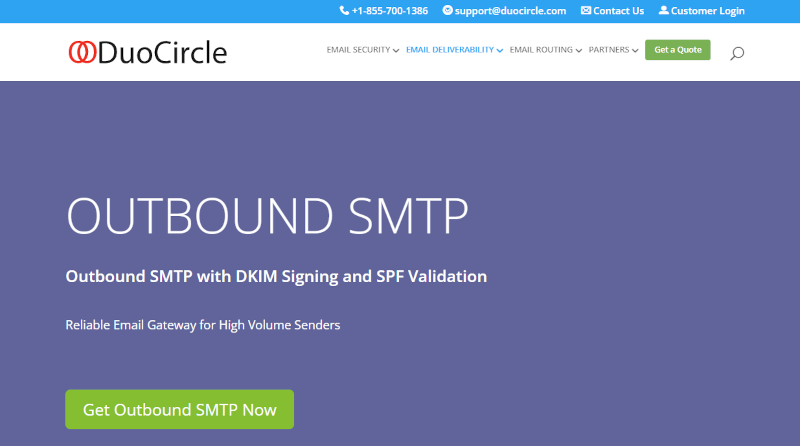 Final Thoughts
Using a third-party SMTP provider can offer many advantages for businesses looking to send emails on a large scale. By choosing a reliable SMTP provider, businesses can improve their email deliverability rates, scalability, security, and other metrics.
Although there are some potential drawbacks to using SMTP providers, in general the benefits of using a third-party SMTP provider largely outweigh them.
Ultimately, carefully evaluating, choosing, and using a third-party SMTP provider in conjunction with an email marketing automation platform such as Interspire can help businesses improve their email marketing campaigns, increase customer engagement, and drive more revenue.